WRITTEN BY CARLA COLOMBI | DIRECTOR, CUSTOMER SUCCESS
At this time, you've probably participated in Propel Rx Open Mic events or maybe had a chance to watch the recordings. You most certainly attended one (or more) of the Ask Us Anything sessions.
You may have identified with one of the many articles like What to Expect on Your First Day of Propel Rx.
These events are all designed to support you and provide the guidance you'll need in order to understand your pharmacy's upgrade to Propel Rx. Are you now wondering, "How do I know when my pharmacy will be getting Propel Rx. Which wave my store is in?
Let's break it down, so that you have a clear view of the surf ahead.
Wave 1: Ontario and British Columbia currently in rollout
This is the foundation of Propel Rx and will be available in British Columbia, Alberta, Saskatchewan, Manitoba, and Ontario. However, it may not be quite as simple as this. There will be some stores in these provinces that have integration with external vendor partners that will have to ride the second wave of Propel Rx – check out those details below.
Wave 2: Beginning with Newfoundland in Spring 2024
The second wave will see an expansion into Atlantic Provinces: New Brunswick, Nova Scotia, Prince Edward Island, and Newfoundland & Labrador. This wave also covers some additional features that wave 1 had to ride out.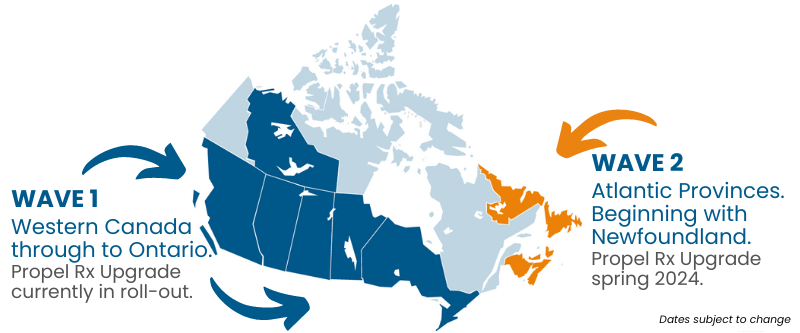 At this point, you might be asking yourself: "So, which wave am I riding?"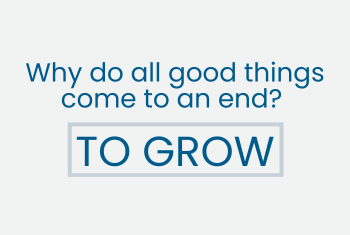 While your store may be in a province that is set to ride Wave 1, that doesn't necessarily mean that it will be
surfing in the first wave of Propel Rx.
If your store uses any of the following, you will have to catch the next wave:
1. Integration with an eMAR vendor (Electronic Medication Administration Record)
2. Integration with Amjay Software Solutions for services like Easy Refill, Central Profile, MethaMeasure, and others
3. Integration with Access Point by Pharmacy Access Solutions for services like Smoking Cessation, Injection Administration, and others
4. Stores that require Chinese instructions and auxiliary labels
Do I have to upgrade?
You might even start asking yourself, "Hmm, do I have to upgrade to Propel Rx? I'm pretty comfortable with PharmaClik Rx." The answer is simple: YES!
Propel Rx is an upgrade to PharmaClik Rx, just like other upgrades in the past. This time, the difference is that we're upgrading the platform, making Propel Rx more user friendly and rebranding all our products and services. Propel Rx is a step forward in the growth of your business. As the saying goes, all good things must come to an end.

ABOUT THE AUTHOR
Carla has been part of the PTS family for over 20 years and has held many roles. Carla enjoys collaborating with customers most; to understand their needs and from that build a great product to make the lives of our pharmacists and technicians easier. Carla is focused on ensuring the success of the Propel Rx upgrade. She enjoys running, reading and spending time with family, but most of all, can't wait to begin travelling again.